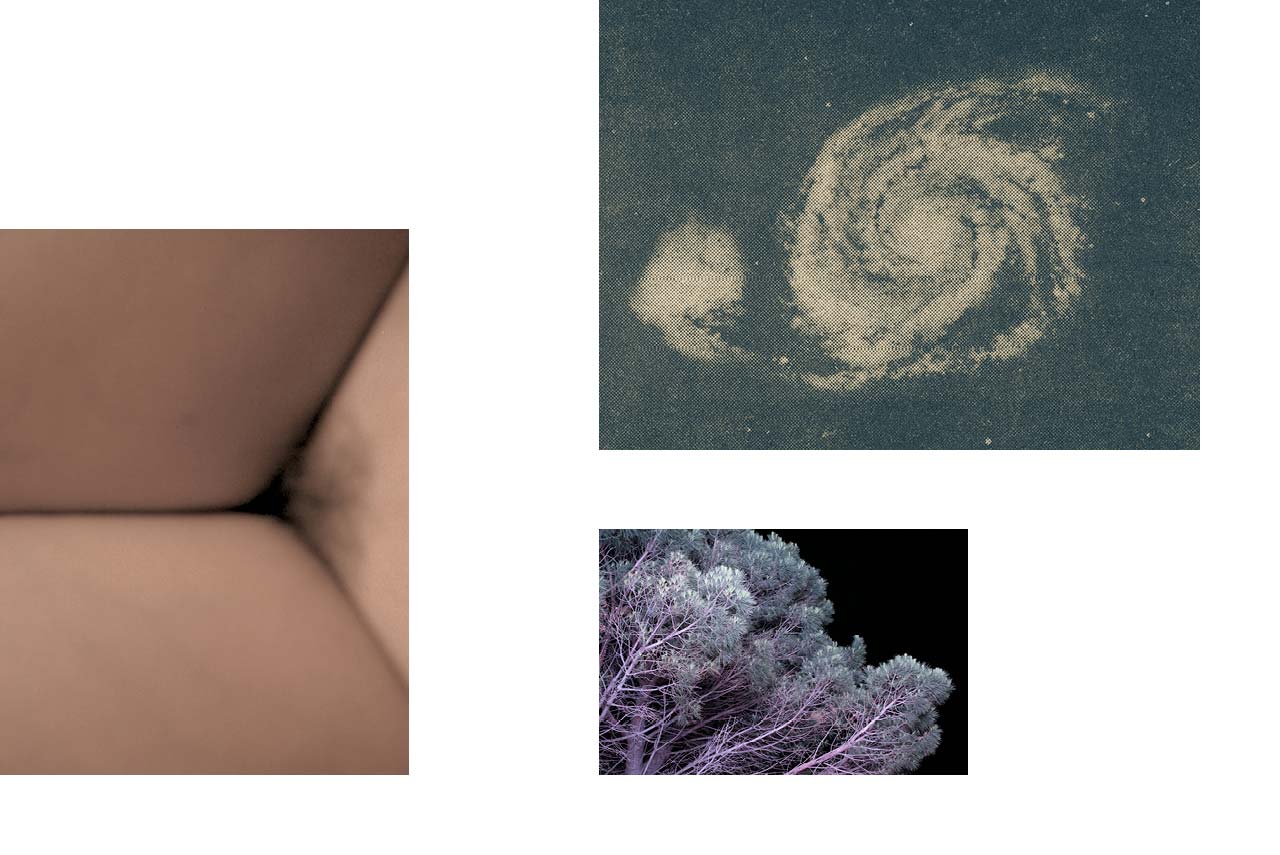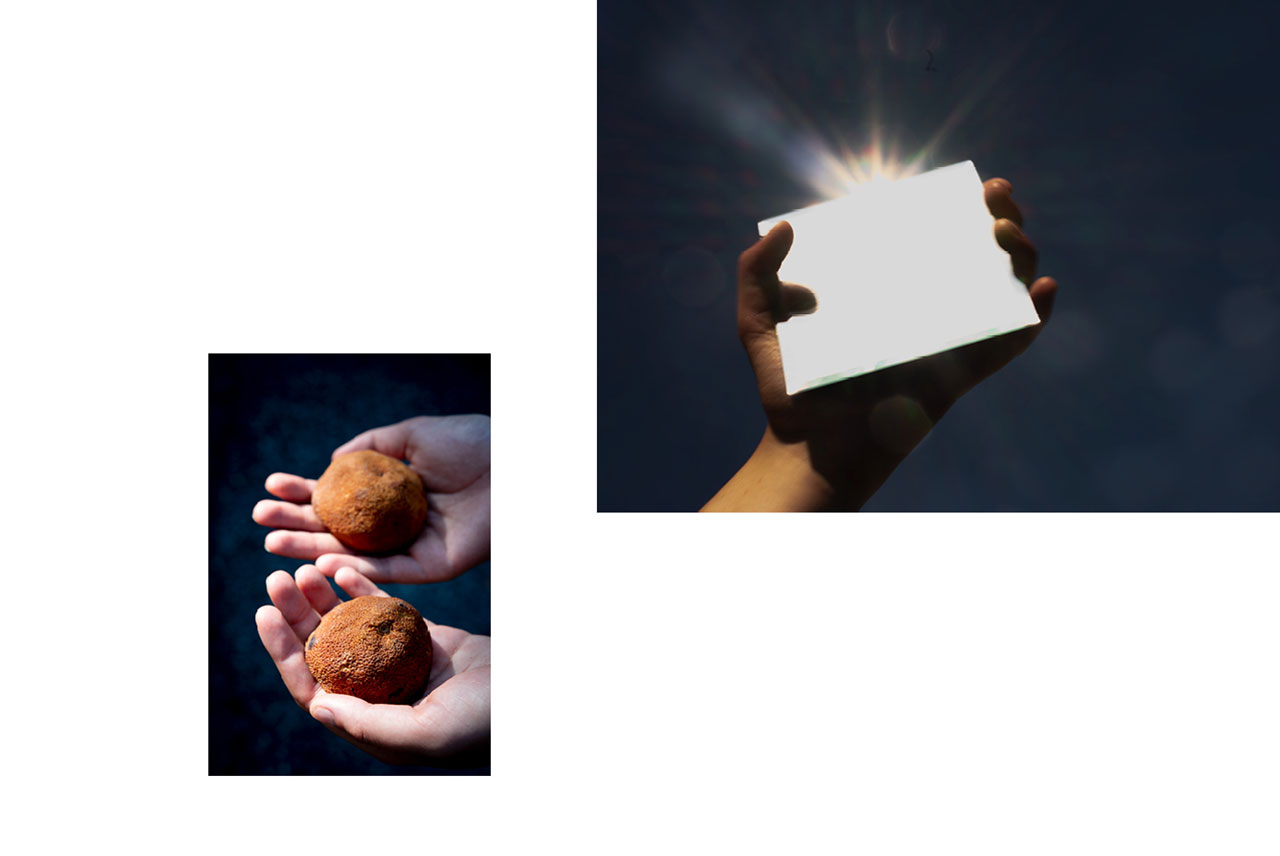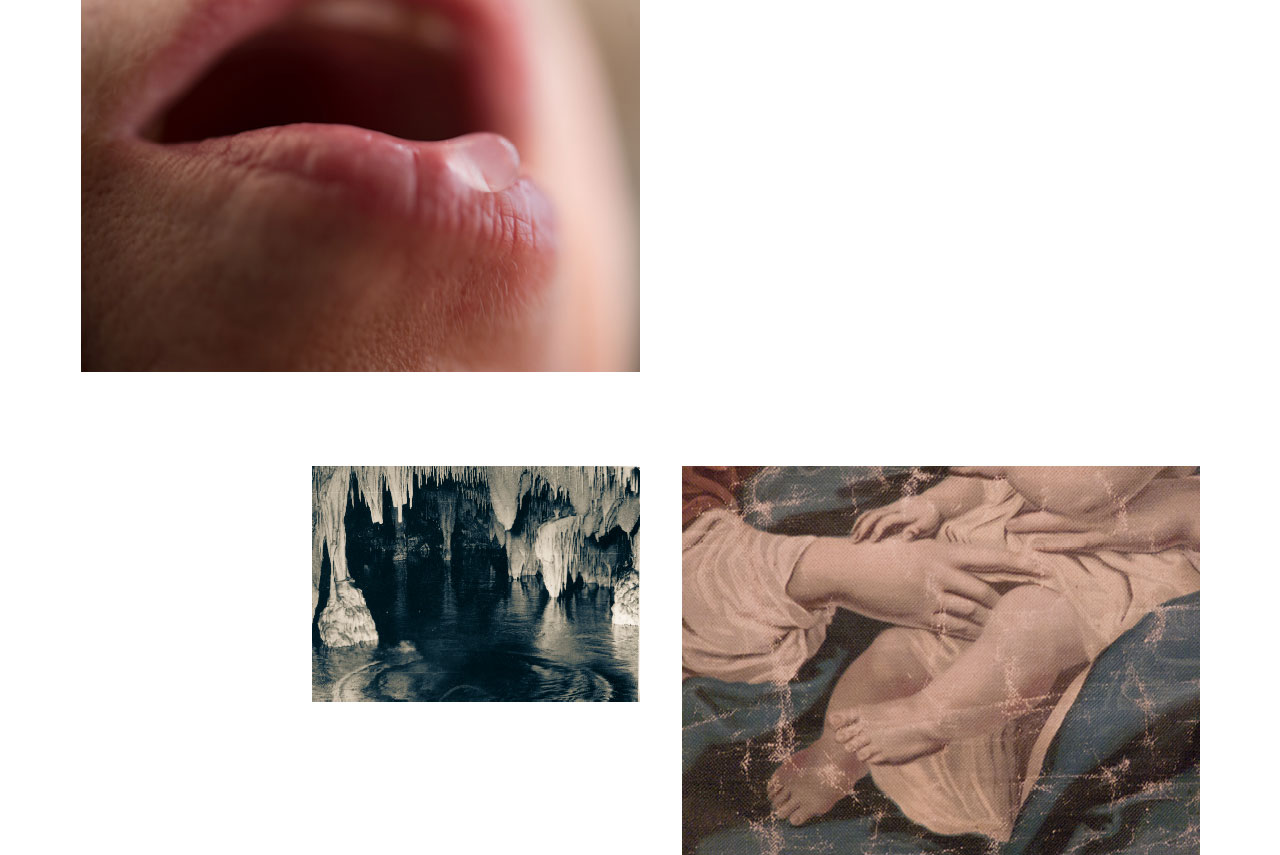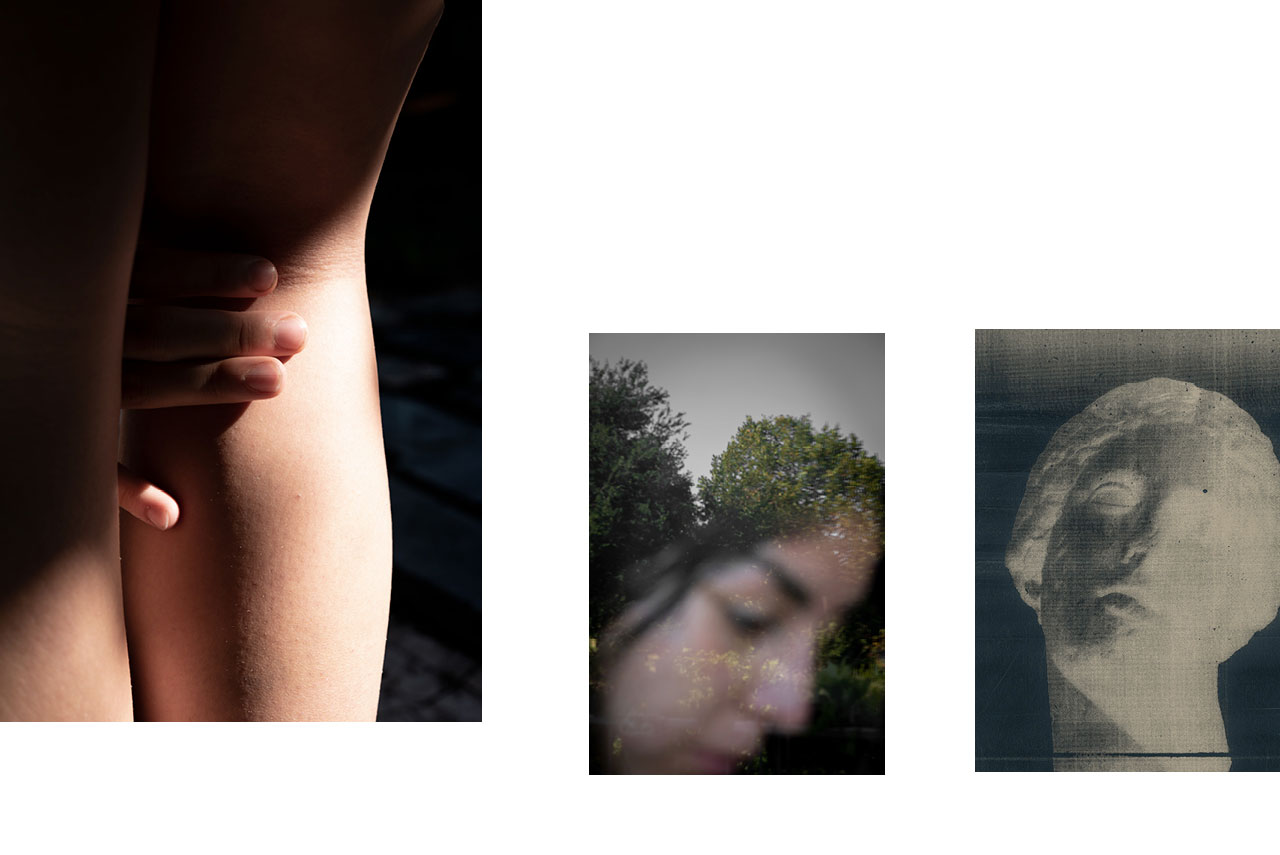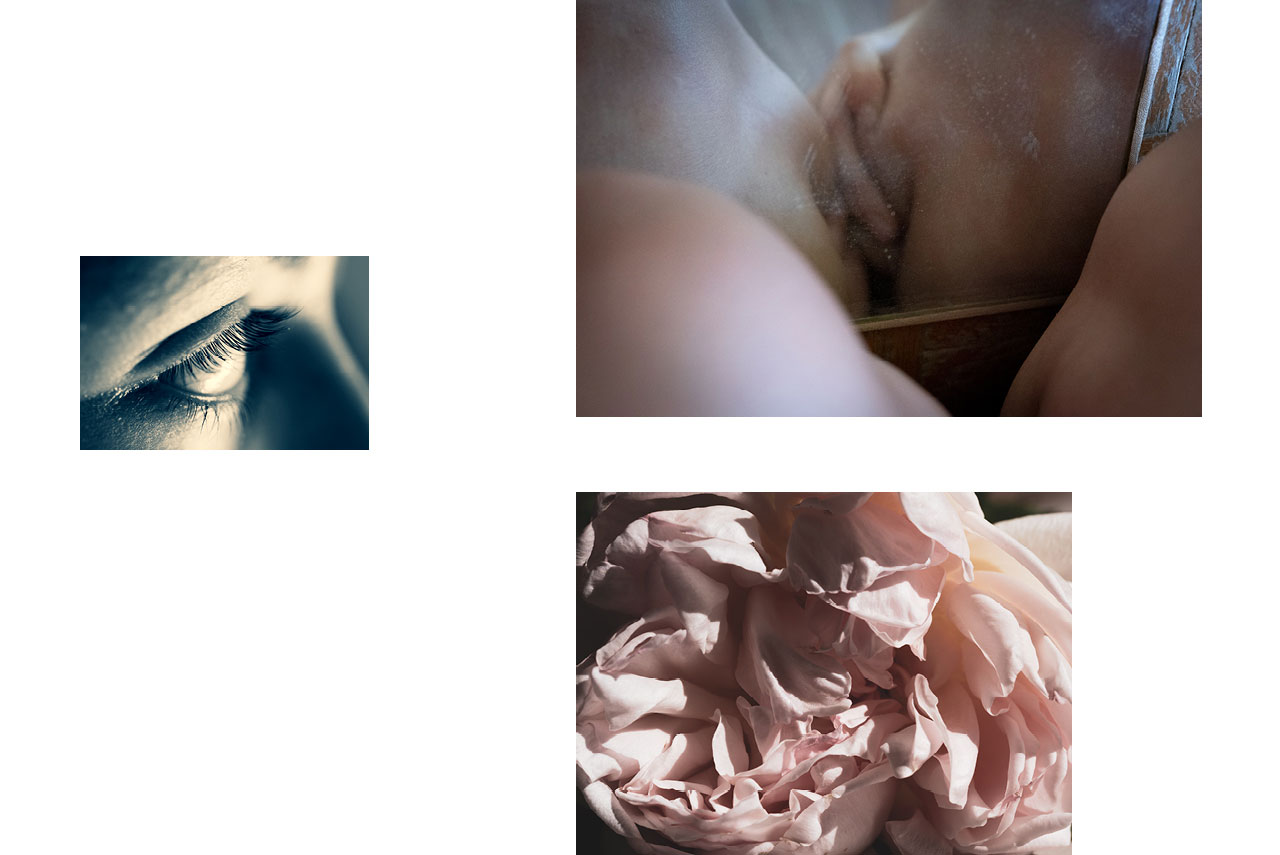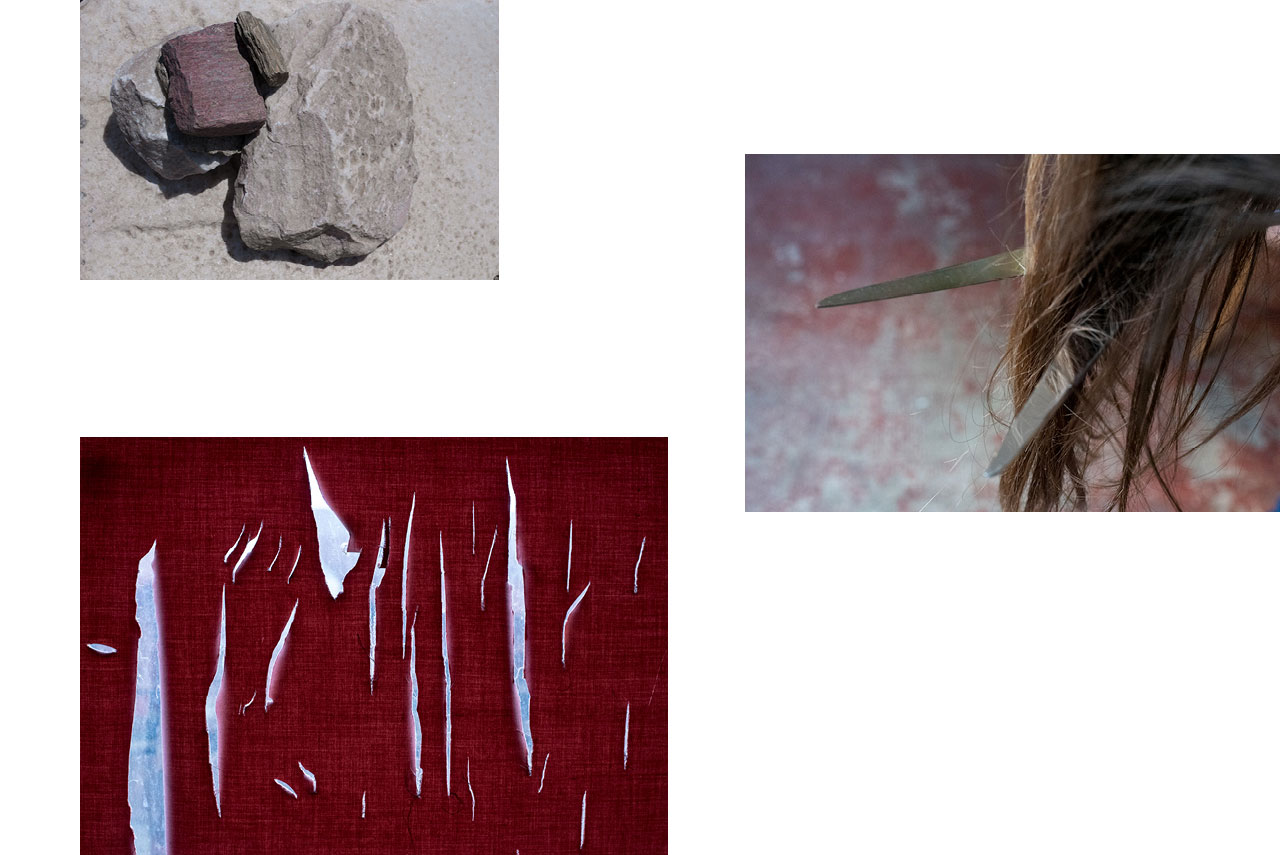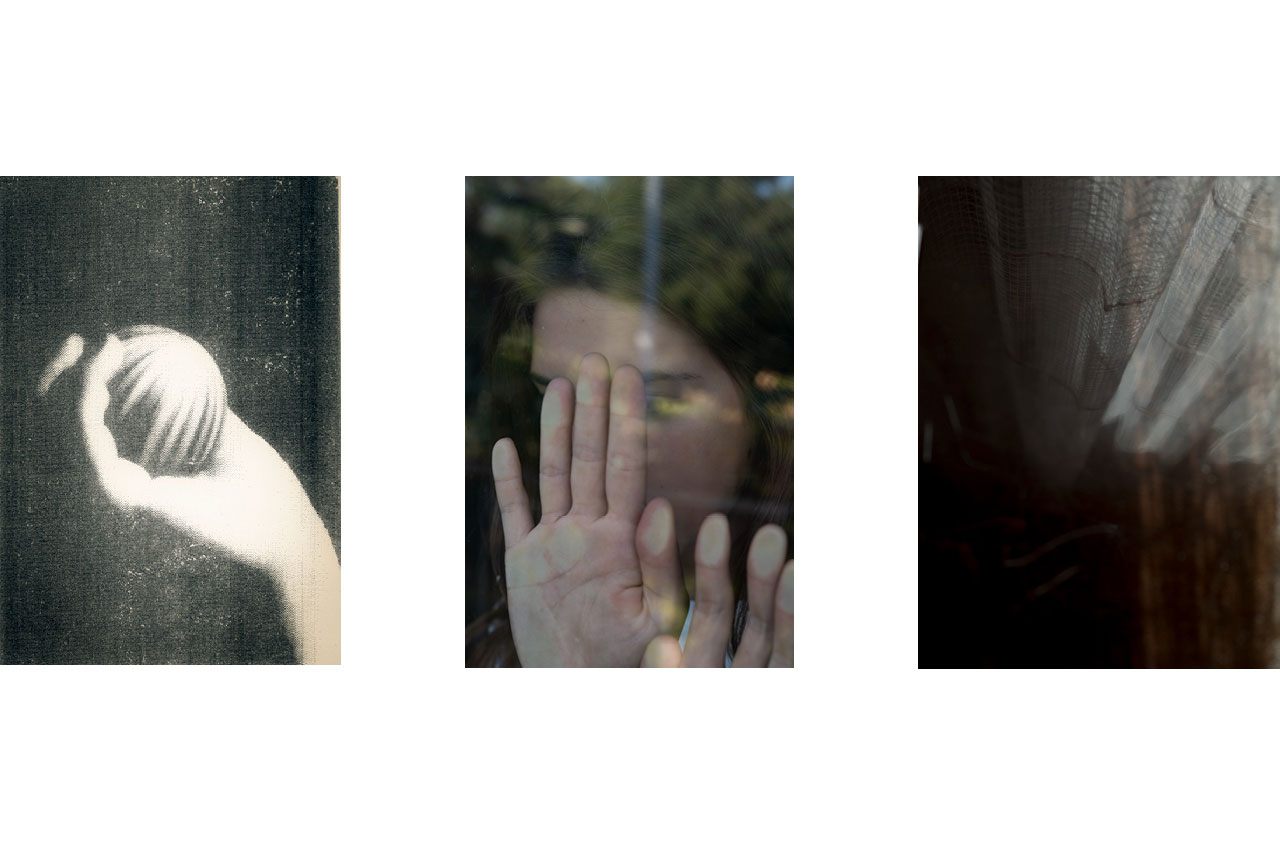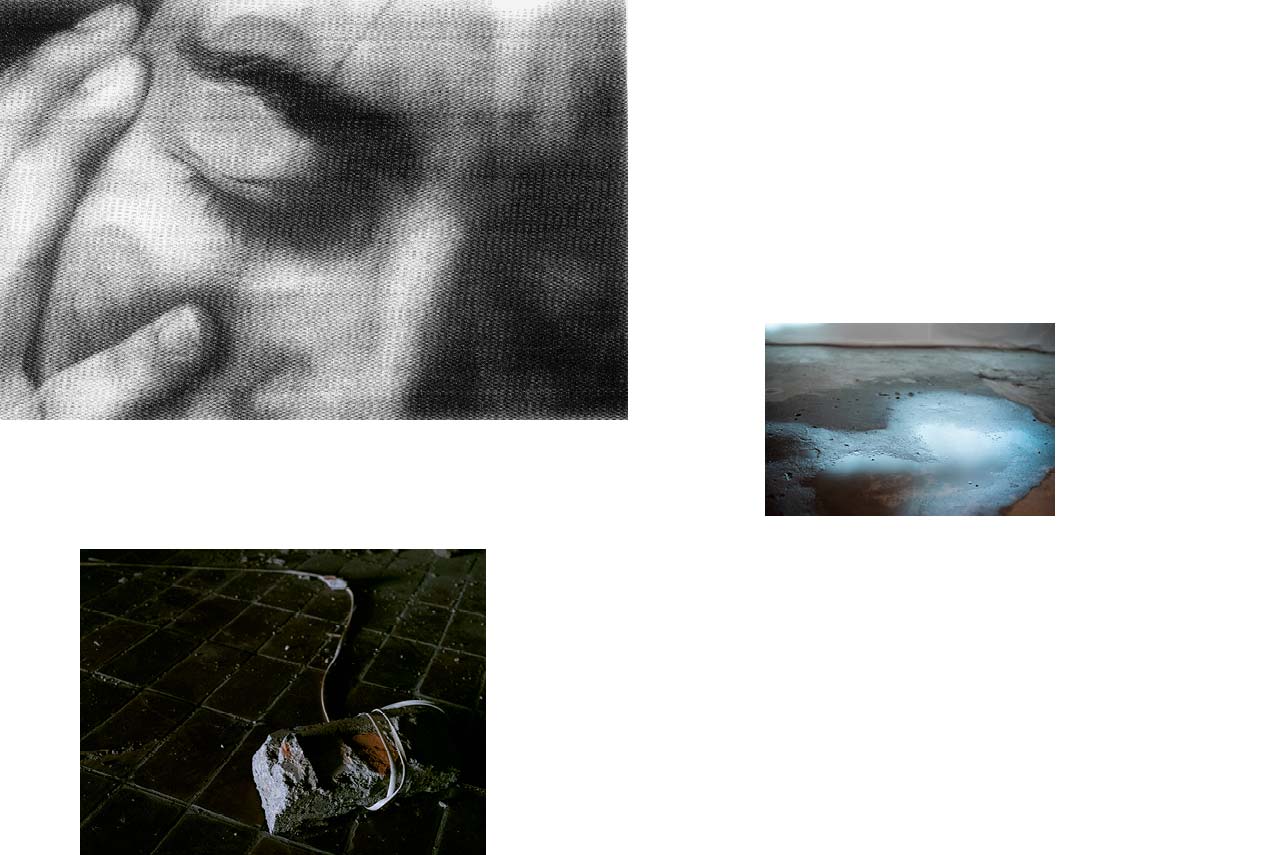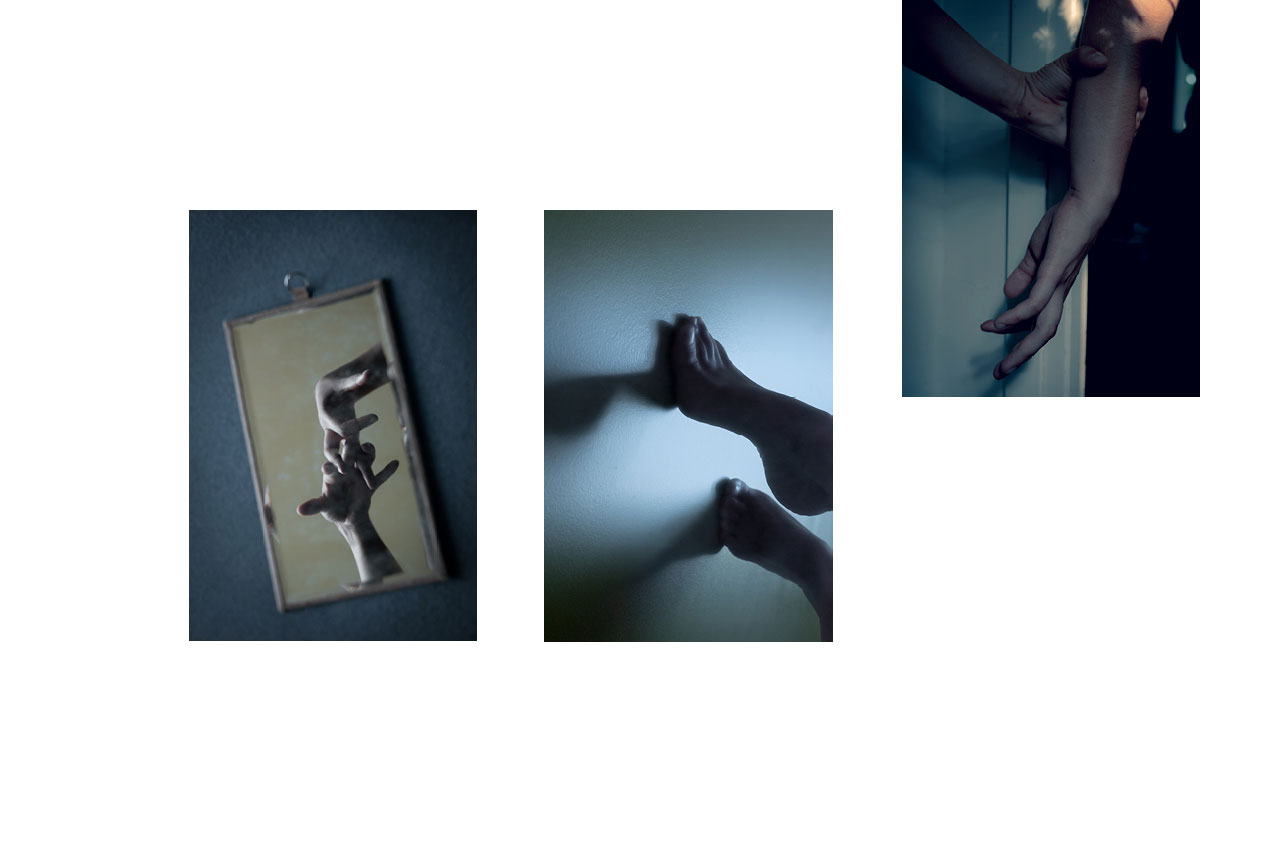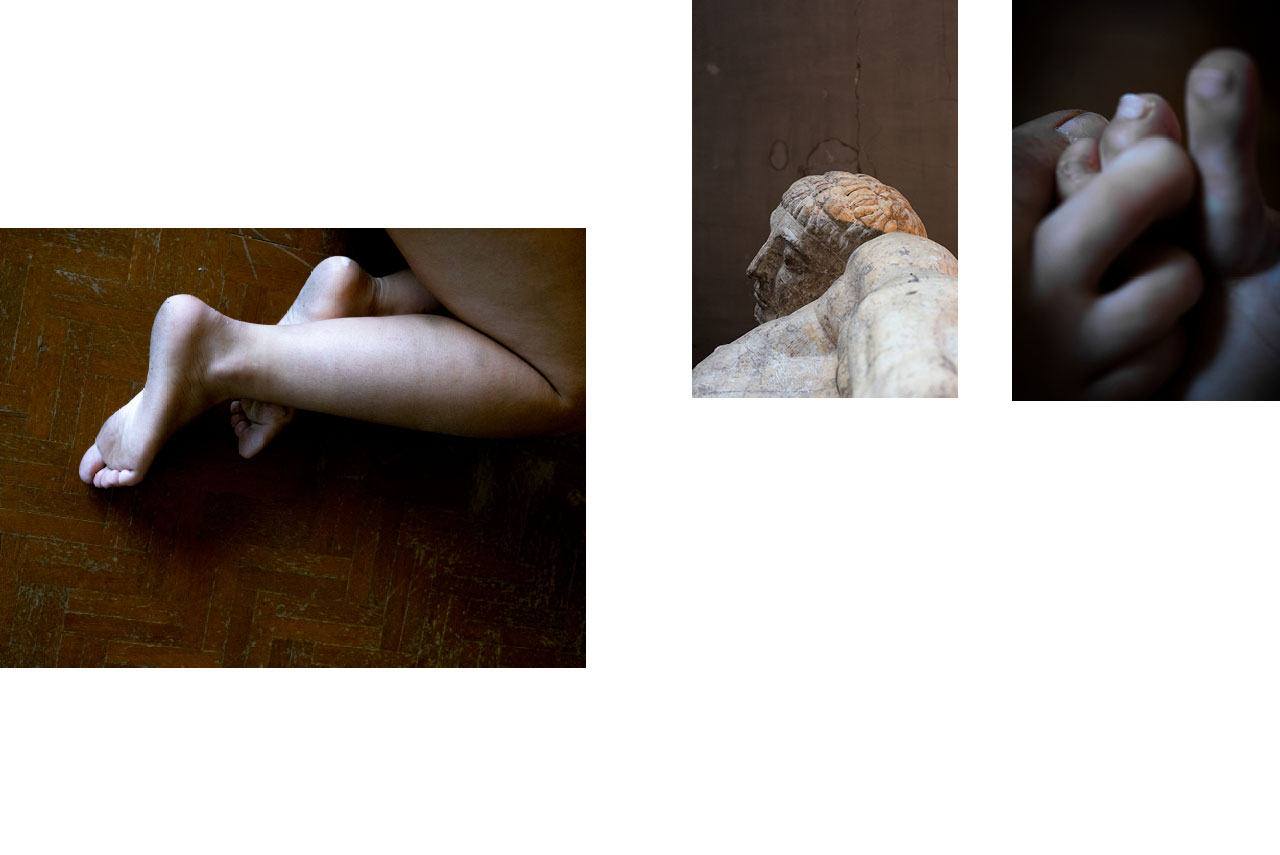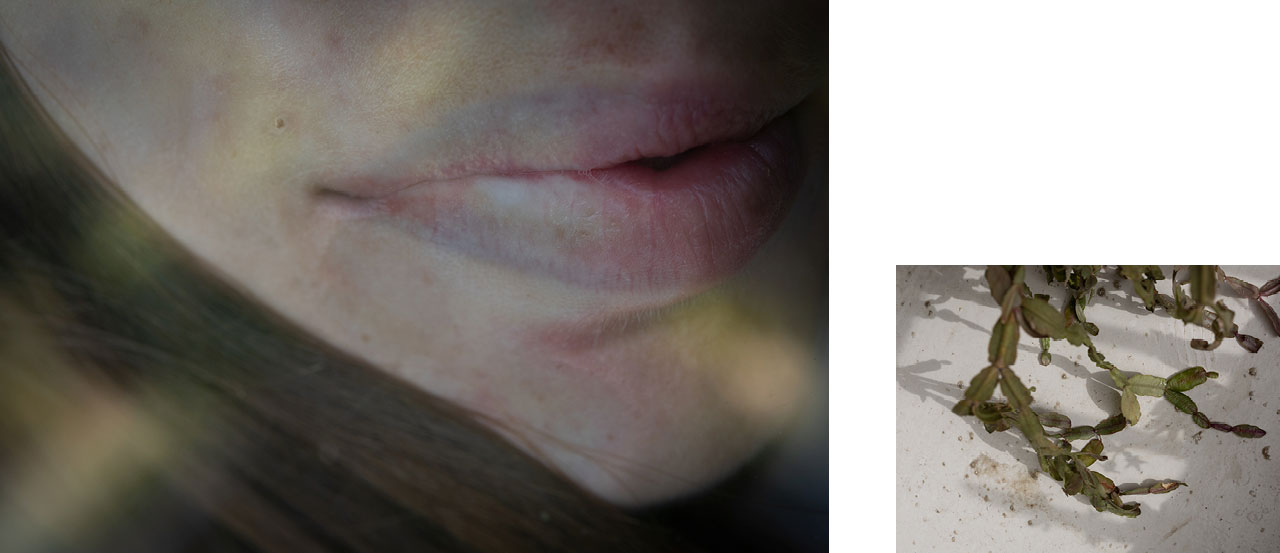 Matrice, concavité, il y a un vide en moi et un trou noir entre mes jambes, comme dans le ciel. Mon corps est un lieu, disposé à accueillir, prédisposé à perdre.
Lieu de transformations, d'incidents et de blessures, il porte les traces d'une vie qui n'est pas toujours délicate.
Être une femme c'est aussi être toutes les femmes.
Les siècles s'épuisent et nos corps restent l'objet de fantasmes obscurs, d'expériences spécifiques : pressions, soumissions, violences, sévices… Être femme c'est vivre du côté des vulnérables, c'est endosser les traces collectives.
Je porte en moi et je projette inconsciemment sur mes images toutes ces traces mnésiques. Si l'on veut bien regarder au-delà du simple sujet, mes images accompagnent une réflexion sur la réalité à être Femme.
Mould, concavity, there is a hollow in me and a black hole between my legs, like in the sky. My body is a place, made to welcome, inevitably bound to lose.
Place of transformation, incidents and wounds, it bears the marks of a life that is not always delicate.
To be a woman is also to be all women.
Centuries pass and our bodies remain the object of obscure fantasies, specific experiences: pressure, submission, violence, abuse… To be a woman is to live on the side of the vulnerable ones, to shoulder the collective traces.
I carry within me and I unconsciously project all these memory traces onto my images. If you are willing to look beyond the simple subject, my images accompany a reflection on the reality of being a woman.