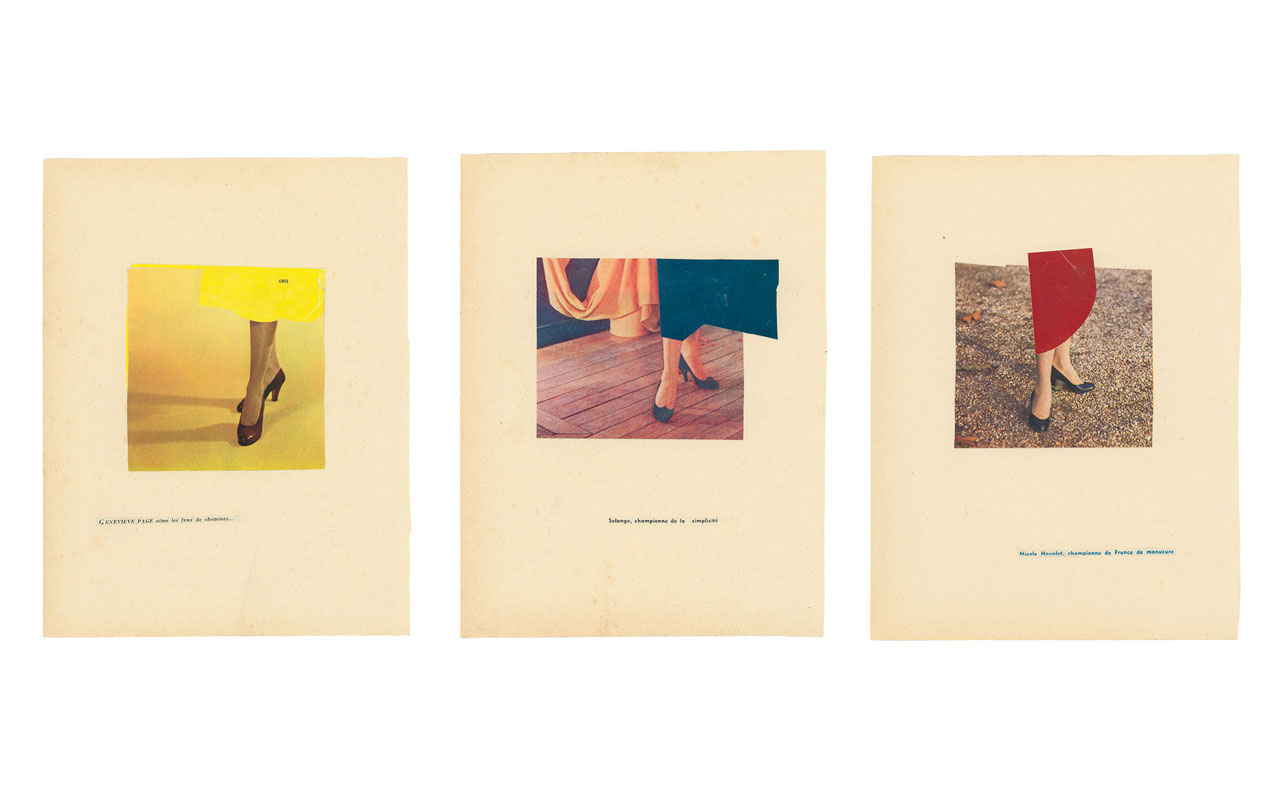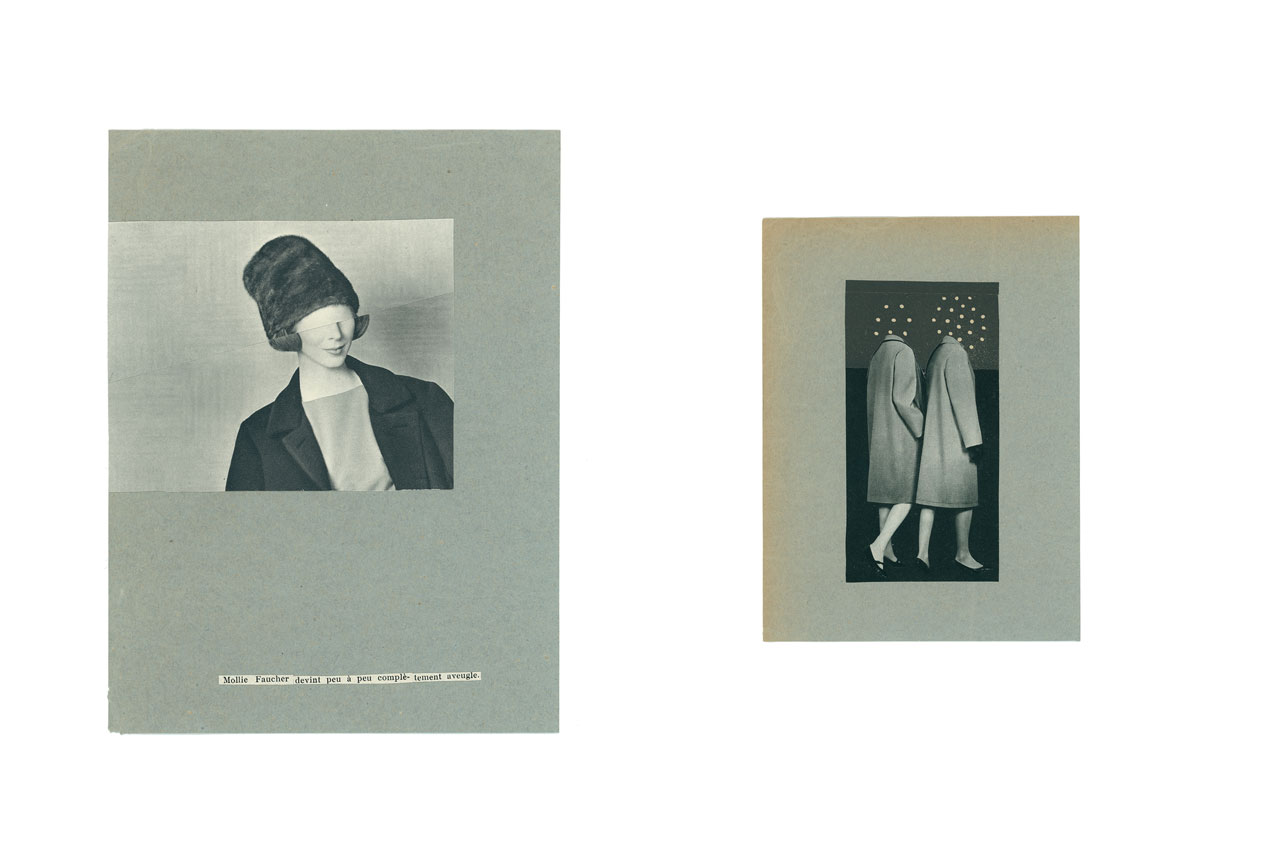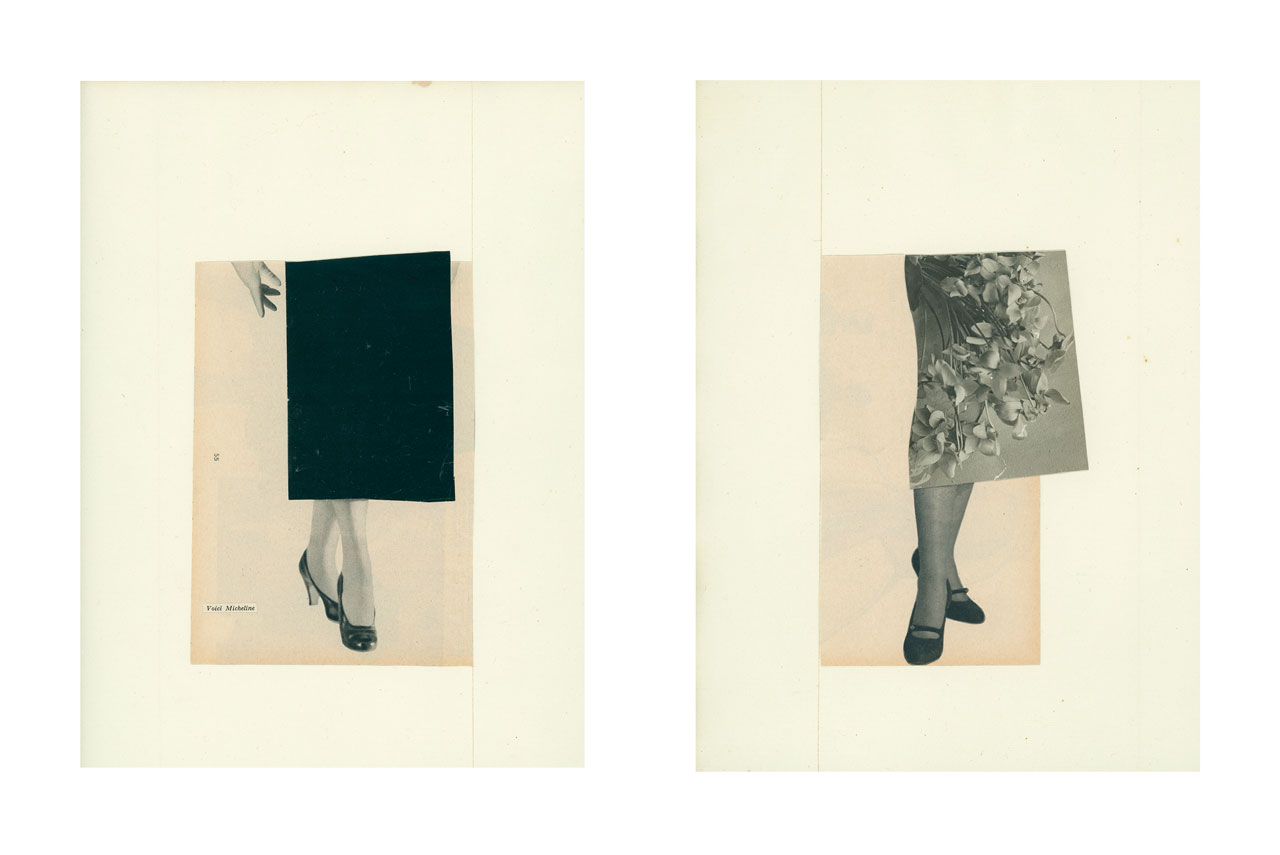 Je chine et collectionne des photos, des images.
Par le découpage, je les fragmente à mon tour pour n'en révéler que l'essentiel. Plus tard, guidée par mon intuition, je les assemble, les entrelace, jusqu'à créer des surgissements.
I hunt and collect photos, images.
By cutting, I fragment them adding my own revelation of just the essential. Later, guided by my intuition, I assemble them, interlace them, until something emerges.